A rolling mill is a machine with two rollers that compress and squeeze metal, allowing you to create thinner sheet and wire.
You normally start with an ingot that gets thinner as it passes between the rollers several times, until you obtain the desired thickness. This process takes some time and requires annealing the metal every few passes.
If you plan to make round wire you must first make square wire in the rolling mill and then pass it through a round draw plate. It's advisable to make the square wire a little thicker than the final size you want the round wire to be.
This is a tool I've wanted for a while now. It's one of the most basic tools if you want to make jewellery from scratch rather than rely on ready made components, but's it's also an expensive tool. Fortunately, there are some mini rolling mills available now that are a lot cheaper. Instead of the 1000 euros you need for a larger one, you can get a mini rolling mill for around 250 euros. It's still a large investment but if you plan to use it frequently, it may be worth it. The other option is to buy sheet and wire in all the sizes you might need, but that is also a big investment in metal that you may or may not use.
My rolling mill arrived in a rather heavy box and I had fun unboxing and assembling it.
A rolling mill must be attached to a support or table so it doesn't move during use. I made two holes on my table and attached it with some rather long screws.
One disadvantage of these smaller models is that you need to take the machine apart every time you want to change from sheet to wire rollers. If you can afford it, a larger combination mill has both side by side or one on top of the other, which saves time. On a mini mill, constantly changing the rollers can be very frustrating.
If you plan on changing the bottom roller very often you may find it easier to remove the side covers permanently, like you can see on the first image. They're a safety feature, to prevent anything from falling into the gears and also to stop clothing and even your hair from getting caught in the gears, but if you're careful you don't really need them and it's 6 or 7 less screws to remove each time.
The biggest disadvantage, however, is that the mini rolling mills are somewhat fragile. If you only want one to make sheet or wire a little thinner or to texture metal, it works fine, but f you plan to turn an ingot into sheet, get a bigger, proper one.
The mini mill doesn't open wide enough to insert an ingot and if you apply too much pressure, the rollers may break – it's actually quite a common occurrence. You must tighten it very little at a time and anneal the metal quite often to make sure this doesn't happen.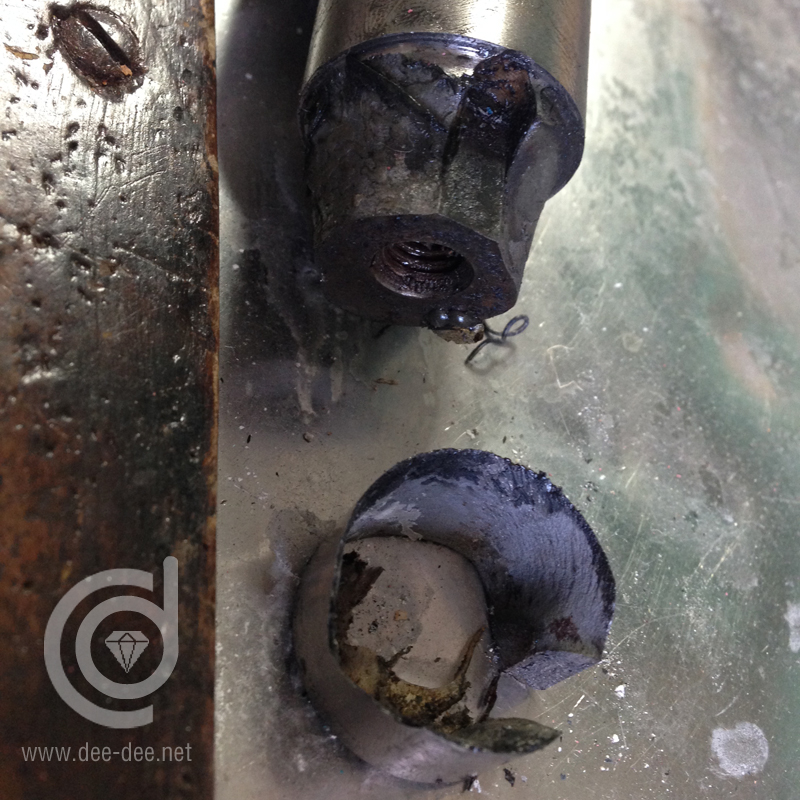 Thankfully, there are fairly inexpensive replacement rollers on the market, so even this issue does not invalidate the machine and is easy to fix.
On the upside, these mills come with texture rollers that can be quite handy, especially if you like regular texture that you can't get by hammering. Using fabric to texture metal is also another great use for this tool.
I ordered mine from Proops Brothers, through Amazon, but Cookson Gold has a similar model and even a video on how it works.